Your Source for Vinyl Siding Installation Services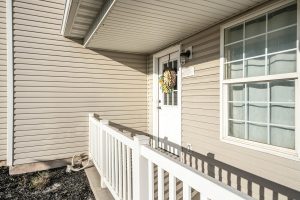 If it's time for new siding for your home in the City of Chicago, Illinois, or the northwest suburbs, turn to the professionals at TAR Roofing. As a trusted home improvement company offering dedicated vinyl siding installation services, we are pleased to be the team you can rely on to ensure your vinyl siding replacement project is a smooth and seamless process.
Benefits of Vinyl Siding
At TAR Roofing, we're pleased to offer and install vinyl siding from top brands in the industry. You can rely on us for high-quality products that will look great and stand the test of time. Our vinyl siding is:
Durable – Durability is one of the most necessary features for siding, and you can expect nothing less than top-notch strength and reliable protection from our vinyl siding.
Low maintenance – Vinyl is a low-maintenance material that you won't have to worry about scraping and repainting over the years to keep it looking like new.
Attractive – You'll be able to choose from a wide range of colors and styles to suit your taste and complement your home.
You can also rely on TAR Roofing for professional vinyl siding installation services. Our experienced team will ensure your new house siding is installed with precision and care so that you'll be able to maximize its benefits for years to come.
To get started on a vinyl siding installation project for your home, contact TAR Roofing today. We are your source for vinyl siding in the City of Chicago, IL, and the northwest suburbs.