Your Premier Source for Condo Roof Repair Services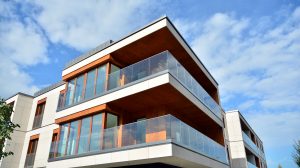 Are you looking for a reliable roofing company to provide you with condo roof repair services in the City of Chicago, Illinois, or the northwest suburbs? The condo roof repair contractor you can rely on is TAR Roofing. We are pleased to be your source for comprehensive services that ensure you have a safe, durable, and reliable roof on your building.
Our Condo Roof Repair Process
Whether you have concerns about the condition of the roof on your condo following a storm or you know your condo roof is simply getting up there in age, you can rely on TAR Roofing for the professional services you need. We'll start with an expert roof inspection to assess the condition of your roof and provide you with our honest recommendations. If there's minor damage or very localized damage to the roof, our condo roof repair services are the best option. However, for older roofing systems that may be approaching the end of their lifespan, you may find that a full roof replacement is the better long-term investment.
No matter how you choose to move forward, the professionals at TAR Roofing are here for all of your condo roofing needs. We have expertise working on traditional sloped roofs and flat roofs alike, and we can provide the materials needed to ensure either type of roofing system is looking and performing at its best.
If you'd like to learn more about our condo roof repair services, contact TAR Roofing today. We are pleased to be the contractor of choice throughout the City of Chicago, IL, and the northwest suburbs.