Gutter Installation Services for Homeowners in Need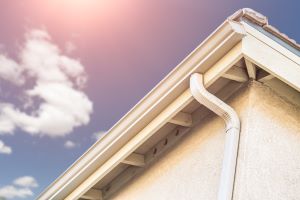 Though your home's roofing is the star when it comes to long-lasting protection, your gutters also play a central role. If rain and snowmelt are not channeled swiftly away from your home, it will run over the roof, down your siding, and into your landscaping, which can lead to costly damage. At TAR Restoration, we excel in gutter installation services and can equip your home in the City of Chicago, Illinois, and the northwest suburbs with the protection it deserves.
Seamless Aluminum Gutters
For gutters to offer decades of moisture protection, they must be built strong. Our residential gutters are made from aluminum, which is highly durable and rust-resistant. And because we will custom-size your new gutters to precisely fit your home, the troughs will be free of seams, a design that helps prevent leaks and clogs. Indeed, when you choose TAR Roofing as your seamless gutter installers, you'll enjoy peace of mind knowing your home is well protected even in the heaviest of rain- and snowstorms.
An Easy Process, From Start to Finish
As one of the leading gutter installation companies serving the area, TAR Roofing brings years of experience and attentive customer service to every gutter installation we take on. To make the process as easy as possible, we'll discuss the needs of your home in a phone consultation and schedule a free estimate. Then we'll email you the estimate and contract within two business days. Once you sign the contract electronically, we'll schedule your gutter replacement, which will be completed in a timely manner and to your 100% satisfaction.
If your home's gutters are failing or there are no gutters at all, contact TAR Roofing today for a solution. We offer gutter installation services to homeowners in the City of Chicago, IL, and the northwest suburbs.