A Roofing Company That Is Dedicated to Exceptional Customer Service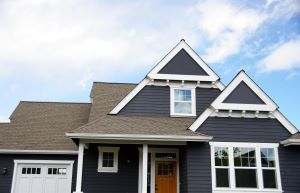 Let's face it: There are a lot of roofing companies serving the City of Chicago, Illinois, and the northwest suburbs. The task of finding the right one for your home can seem daunting, but TAR Roofing can spare you further effort. We are a highly experienced residential roofing contractor that is known throughout the area for delivering superlative customer service. If you're looking for honest assessments, timely solutions, masterful craftsmanship, and unparalleled customer service, look no further than TAR Roofing.
Specializing in Roof Repair & Replacement
Whether the roof on your home is damaged or failing due to old age, a swift solution is necessary to prevent any further damage to your home. At TAR Roofing, we know that time is of the essence, which is why we will provide a timely roof repair or replacement service for your home. We can upgrade your asphalt shingle roof or flat roof with high-performance roofing products from GAF, a leading name in the industry. And because we are a GAF-certified roofing company, you can trust that the work we perform will meet the manufacturer's high standards of craftsmanship.
Rooftop Decks
Do you have a rooftop deck where you like to spend time outdoors? If so, there's no need to worry if your roof needs to be replaced. The experts at TAR Roofing can detach the deck and reattach it to the new roof so that you can still enjoy your outdoor time. We can even repair the deck if it needs some attention. Indeed, we are a roofing company that can handle both the roof and the rooftop deck on your home.
A Highly Qualified Residential Roofing Contractor
From single-family homes to multi-family condos, there is no residential property we can't improve with our superlative roofing services. We are licensed and insured for your protection, and we always ensure 100% customer satisfaction before we consider any project complete.
To learn about why we're the right choice for your project, contact TAR Roofing today. We are a local roofing company serving the City of Chicago, IL, and the northwest suburbs.