A Leader Among Local Residential Roofing Contractors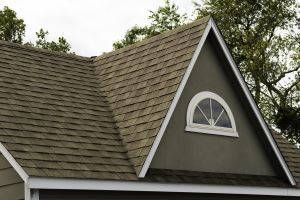 Is the roof on your home damaged or near the end of its lifespan and beginning to degrade? These are not situations that homeowners like to find themselves in. However, having your roof repaired or replaced doesn't have to be a stressful experience. At TAR Roofing, we make the process easy and will ensure your project is a success. Serving the City of Chicago, Illinois, and the northwest suburbs, we are a residential roofing contractor that local homeowners trust to deliver masterful roofing solutions and exceptional customer service.
Our Residential Roofing Services
There's no need to stress about your roof. Just sit back and relax while TAR Roofing brings it up to snuff. Our residential roofing services include:
Roof Repairs
If you notice stains on your ceiling or other signs of roofing damage, we'll promptly schedule an inspection and repair. Time is of the essence to prevent further damage, so don't hesitate to call upon our experts to restore your roof.
Roof Replacements
In the event that your roof is beyond repair and needs to be replaced, you can rest assured that it is in the most capable hands. We'll upgrade your roof with high-performance asphalt shingles or flat roofing from GAF, one of the most respected brands in the industry. And because we are a GAF-certified residential roofing company, you'll have peace of mind knowing your new roof will be installed correctly for decades of protection.
Rooftop Decks
Unlike other residential roofers in the area, TAR Roofing can take into account your rooftop deck. For your roof replacement, we'll remove the deck and then reattach it when we're done. While we're at it, we can repair the deck if needed.
Tell Us About Your Roof
To learn more about our services and why we're one of the leading residential roofing contractors serving the City of Chicago, IL, and the northwest suburbs, contact TAR Roofing today.