Offering Siding Replacement Services in the City of Chicago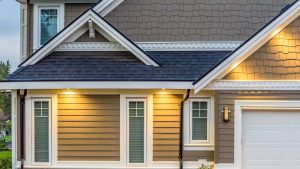 Are you looking for siding replacement services in the City of Chicago, Illinois? If so, turn to the professionals at TAR Roofing. We are pleased to be your source for top-of-the-line siding products, professional installation, and personalized service from start to finish.
Why Choose Us for Your Siding Installation?
There are many reasons to turn to us for a siding replacement. With us, you can expect:
Top-notch siding – We proudly offer and install vinyl siding, a durable and low-maintenance siding solution that's available in a variety of attractive colors. You can expect your new vinyl siding to provide reliable protection while also enhancing your home's curb appeal.
Professional installation – Our skilled and experienced technicians will work diligently to ensure your new vinyl siding is properly installed. We pay attention to even the smallest details so that you'll be able to maximize the great benefits of your new house siding for years to come.
Easy communication – We work hard to ensure you enjoy a pleasant experience throughout your siding replacement project. From the initial consultation and timely service to your dedicated project manager and skilled team, we're here to answer your questions, ensure you know exactly what to expect, and provide you with the results you're looking for.
Contact TAR Roofing today to get started on a siding replacement project at your home. We proudly serve residents throughout the City of Chicago, IL, and we look forward to putting our expertise to work for you.