Your Local Siding Replacement Company in River Forest, IL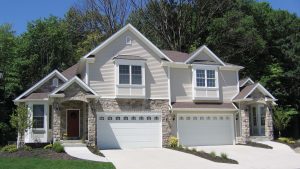 If you're looking for a siding replacement company serving the River Forest, Illinois, community, turn to the professionals at TAR Roofing. We proudly offer and install vinyl replacement siding for homeowners throughout the region, and we'd be happy to provide you with the service you need as well. With a commitment to our customers that's evident in every interaction we have, TAR Roofing is the company you can rely on to provide you with top-notch products and services.
Our Siding Replacement Process
When you contact us for your siding replacement project, we'll start with a complimentary consultation to measure your home and discuss your goals. We can also help you find the options that are right for you so that you can make your siding decisions with confidence. From there, we'll provide you with an estimate within two business days as well as an electronic contract to get your project started. We strive to provide you with timely and efficient services so that you can quickly start enjoying the benefits of new vinyl siding on your home.
Throughout your siding installation project, you'll also enjoy the dedicated attention of a project manager who will be happy to answer your questions and keep you informed from start to finish. Our experienced siding installers will also work diligently to ensure the very best results as we complete your siding installation.
Get Started on Your Siding Project
To learn more about our siding replacement services for homeowners in and around River Forest, IL, contact TAR Roofing today. We would be happy to provide you with the professional siding replacement services you desire for your home.