Choose Seamless Aluminum Gutters for Your River Forest, IL, Home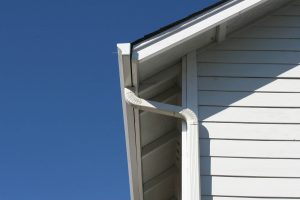 Seamless aluminum gutters provide an attractive and streamlined aesthetic for homes while providing reliable performance to prevent costly water damage. Seamless gutters are custom fabricated to the precise dimensions of your home, eliminating many of the seams that can cause gaps, backups, and other issues over time.
At TAR Roofing, we proudly offer and install seamless aluminum gutters for homeowners throughout the River Forest, Illinois, area. No matter what shape your existing gutters may be in, you can rely on our professionals to provide you with the dedicated services you need.
Our Gutter Replacement Process
When you choose us for your gutter installation, you can be confident that you'll receive top-notch products that are properly installed. Our seamless aluminum gutters resist corrosion and other weather-related damage to provide you with a lasting solution. Plus, you'll be able to choose from a variety of colors to find the option that complements your home's aesthetics and suits your personal preferences.
You can also rely on our professionals to ensure your new seamless gutters are properly installed. We'll fabricate your gutter parts onsite during the installation to ensure a perfect fit for your home. Once we're finished, you'll have a great new set of gutters that will effectively channel rainwater away from your home for years to come.
To learn more about the seamless aluminum gutters we offer and install for homeowners throughout the River Forest, IL, area, contact TAR Roofing today.