Your Source for Roof Replacement Services in River Forest, IL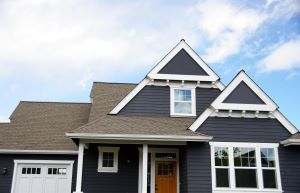 TAR Roofing is pleased to be your source for residential roof replacement services in River Forest, Illinois. Whether your roof is severely damaged, is missing shingles, or is simply past its functional lifespan, you can rely on the roofing contractors at TAR Roofing to outfit your home with an attractive and durable new roofing system.
Offering Top-Notch Home Roof Replacement Products
You can turn to TAR Roofing for a traditional asphalt shingle roof or a flat roof coating. No matter which option you need, you can expect top-of-the-line products from the trusted manufacturer GAF®. Your new roofing system will be durable, attractive, and designed to stand the test of time, making it a great investment in your home. Our asphalt shingle roofs are available in a wide range of colors so that you can find the option that best suits your home. And our roofing applications are ideal for all types of flat and low-sloped roofs.
Professional Roof Replacement Services
When you choose us as your roof replacement contractor, you can also expect the highest level of workmanship to go into the installation. We'll handle every detail of your roof replacement to ensure you'll be able to maximize the benefits of your new roofing system. For homeowners with rooftop decks, we will remove the deck to apply the roof coating and then reattach it once we're finished—and we can provide you with any roof deck repair services you may need at the same time!
If you're ready to get started on a roof replacement in River Forest, IL, contact TAR Roofing today.