Professional Roof Repair Services for River Forest, IL, Homeowners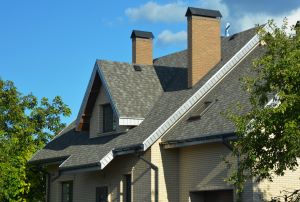 For roof repair services in and around River Forest, Illinois, turn to the professionals at TAR Roofing. We are a trusted roofing company that offers a wide range of services for homeowners throughout the region, including roof repairs. Whether your roof is deteriorating or damaged, you can rely on us to restore it to great condition.
The Roof Repair Experts You Can Trust
At TAR Roofing, our team is highly skilled and experienced. We offer our roof repairs as a standalone service, whether you simply need a few shingles replaced or a roof leak patched up. Our comprehensive services make it easy for you to ensure your home's exterior is looking and functioning at its best.
What's more, our roofing contractors always put the needs of our customers first. We'll assess the condition of your roof, explain our recommendations, and provide you with a fair price quote. Then, if you decide to choose us as your roof repair contractor, we'll work diligently to provide you with a smooth and straightforward process as we handle your roof repair. Our expert team will take great care to provide meticulous, efficient service from beginning to end.
Get Started with TAR Roofing
To learn more about our roof repair and related services for homeowners throughout River Forest, IL, contact TAR Roofing today. We would be happy to answer your questions and get you started with a complimentary consultation.