Offering Prompt & Reliable Roof Leak Repair Services in River Forest, IL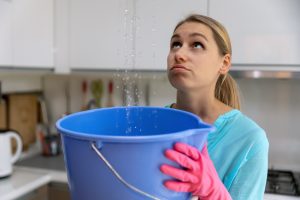 If you're in need of roof leak repair services for your home in the River Forest, Illinois, area, the company to turn to is TAR Roofing. We are the contractor you can rely on for personalized service, professional workmanship, and a great experience from start to finish. Our experts will work diligently to get to the root of the problem and ensure you have a safe and leak-proof roof over your head once more.
Why Choose Us for Your Roof Leak Repair?
At TAR Roofing, we have extensive experience handling all types of roofing concerns. When you contact us for roof or ceiling leak repair, you can expect our experienced technicians to work diligently to:
Inspect your roof – We'll take the time to determine the root cause of your leaky roof and assess the overall condition of your roofing system.
Propose a solution – Based on our findings, we'll propose the roofing solution that will best suit your needs. We offer both roof repair and roof replacement services to handle roofing projects of any scope and scale.
Restore your roof – No matter which roof leak repair service you choose, we'll work diligently to ensure the best results for your home.
Whether you've noticed a water stain on your ceiling or have an active leak in your attic, you can rely on TAR Roofing to provide you with the roof leak repair services you need. Contact us today to get started. We proudly serve homeowners in and around River Forest, IL.