Your Trusted Contractor in River Forest, IL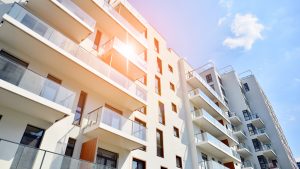 If you need a condo roofing contractor for your multifamily home in River Forest, Illinois, there's no better company to partner with than TAR Roofing. We are pleased to be a trusted roofing company with extensive experience working on all types of condo roofing systems. You can rely on our professionals for roof repair and replacement services that will ensure you have a safe and reliable roof over your head.
Why Choose Us as Your Condo Roofing Contractor?
At TAR Roofing, we offer the services you need to ensure your multifamily roofing system is in full working order. Condo owners can turn to us for:
Roof inspections – During the inspection, we will assess the condition of your roof to identify any signs of damage or deterioration. This can provide valuable information on whether a roof repair or roof replacement is needed.
Roof repair – We offer roof repair services to address smaller or more isolated roofing issues. We'll work diligently to match the existing roofing system for an attractive, finished appearance.
Roof replacement – We can provide full roof replacement services as well. We provide asphalt shingle roofing and flat roofing systems.
Get Started with Your Local Roofing Company
If you'd like to learn more about the products and services we can provide when you choose us as your condo roofing contractor, contact TAR Roofing today. We proudly serve condo owners throughout the River Forest, IL, area.