Offering Asphalt Shingle Roof Installation Services in River Forest, IL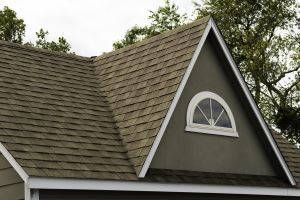 If you're looking for a new asphalt shingle roof for your home in the River Forest, Illinois, area, the company to turn to is TAR Restoration. We are pleased to be your source for top-of-the-line roofing shingles and expert roof installation services to outfit your home with an attractive and protective new asphalt shingle roofing system.
The Asphalt Shingles We Install
When you choose us as your shingle roof contractor, you can be confident in the product you'll receive. We proudly offer and install asphalt shingles from GAF®, a trusted brand known for its exceptionally durable, attractive, and high-performing roofing shingles. Your new asphalt shingle roof will provide the lasting protection you need for your home while standing the test of time for years to come. Additionally, you'll be able to choose from a wide range of attractive colors to find the option that's just right for your home.
You can also rely on TAR Restoration for expert installation services. As a GAF-certified roofing company, we are your source for exceptional workmanship and attention to detail throughout your roofing project. You can expect our shingle roof contractors to ensure your new asphalt shingle roof is looking and performing at its best once the roof replacement project is complete.
Get Started on Your Roofing Project
To learn more about having an asphalt shingle roof installed on your home, contact TAR Restoration today. We proudly serve homeowners in and around River Forest, IL.