Your Source for Seamless Aluminum Gutters in Evanston, IL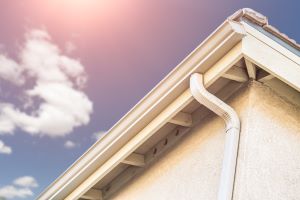 TAR Roofing is pleased to be your source for seamless aluminum gutters in Evanston, Illinois. If your existing gutters are damaged, sagging, clogged, or otherwise not doing their job, your entire home is at risk of costly water damage. Our gutter replacement services can provide you with the solution you need to enhance and protect the exterior of your home.
Benefits of Seamless Gutters
Seamless aluminum gutters are a top choice among homeowners for a variety of reasons. These gutters are:
Durable – Our seamless aluminum gutters resist corrosion and other types of weather damage to provide you with a long-lasting gutter solution for your home.
Attractive – Seamless gutters offer a more attractive aesthetic for your home's exterior, as they are custom-built and fitted to your home. The end result is a streamlined look that will contribute to your home's curb appeal.
Reliable – The seams in traditional gutters can easily catch twigs and other debris, resulting in debris building up in the gutter system. Seamless gutters help prevent this issue for more reliable performance over the years.
Additionally, TAR Roofing is your source for professional gutter installation services. When you turn to us to install your seamless aluminum gutters, you can be confident that your gutter replacement project will be a smooth process and provide you with the professional results you're looking for.
If you'd like to learn more about the seamless aluminum gutters we offer and install for homeowners throughout the Evanston, IL, area, contact TAR Roofing today.