The Residential Roofing Contractor of Choice in Evanston, IL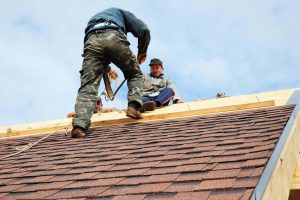 If you're looking for residential roofing contractors in the Evanston, Illinois, area, turn to TAR Roofing. We proudly offer a wide range of roofing services for homeowners throughout the region, and we'd be happy to provide you with the roofing options that are just right for your home as well. Our team is committed to providing professional, personalized service from beginning to end, and we'll work closely with you to provide the roofing services you need.
Providing Residential Roofing Services and More
You can rely on TAR Roofing for a variety of residential roofing services. Our team is highly skilled in:
Asphalt shingle roof repair
Shingle roof replacement
Flat roofing applications
Rooftop deck repairs
Soffit and fascia repairs
Whether you have a traditional sloped roof or are looking for specialty roofers that can handle your flat roof and rooftop decking needs at the same time, TAR Roofing has you covered. We'll assess your roof and the surrounding parts of your home to help determine the best solutions for you. Then, you can rely on our residential roofing contractors to provide you with top-notch materials and exceptional workmanship throughout the roof installation. Once we're finished, you'll have a durable and reliable roofing system that will give you peace of mind for years to come.
Get Started on Your Roofing Project
To learn more about the services our residential roofing contractors provide, contact TAR Roofing. We'll be glad to answer your questions and can promptly schedule a roof inspection at your Evanston, IL, home.