The Local Roofers You Can Trust in Evanston, IL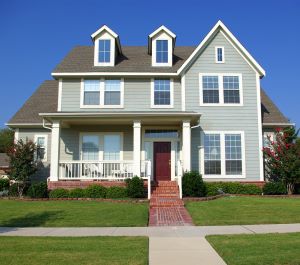 The local roofers you can rely on in the Evanston, Illinois, area, come from TAR Roofing. We are pleased to be the roofing contractor that provides both roof replacement and roof repair services. No matter what issues you're experiencing with your roof or what condition it's currently in, you can rely on our local roofers to fully assess your roof and provide you with the products and services you need to ensure you have a safe and reliable roof over your head once more.
Why Choose Us as Your Local Roofer?
When you turn to the local roofers at TAR Roofing, you'll know you're in good hands from the very beginning. Our roofing contractors are highly skilled and experienced in working on both traditional asphalt shingle roofs as well flat and low-sloped roofing systems. We can even provide rooftop deck repair services as well.
No matter which type of roof you have on your home, our local roofers can help determine if a roof repair or a roof replacement is a better option. For smaller issues or more localized damage, a roof repair may be sufficient. Meanwhile, having more extensive damage or an older roof may indicate that a roof replacement is a more appropriate solution. Following our roof inspection, our local roofers can help you determine which option will best serve you. Then, we can provide you with the dedicated roofing services you need for your home.
Get Started with TAR Roofing
If you're ready to get started with a roof replacement or roof repair at your home in the Evanston, IL, area, contact TAR Roofing today. One of our local roofers would be happy to answer your questions and help you get started.