Your Source for Professional Roof Repair Services in River Forest, IL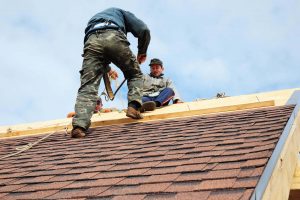 If you're in need of roof repair services for your home in River Forest, Illinois, turn to the professionals at TAR Roofing. We proudly offer complete roof repair services for asphalt shingle and flat roofing systems. Whether your roof is missing a few shingles or you need a rooftop deck repaired along with your roof, we offer the services you need to repair and restore your roofing system.
Offering Expert Roof Repair Services
From simple repairs to full-blown roof replacements, our roofing contractors can handle the smallest and largest roof repairs with ease. We'll start with a thorough inspection to identify any damage, including roofing issues that may not be immediately obvious at first glance. Our trained and experienced team is highly skilled at providing comprehensive roofing assessments so that we can best serve your needs.
Once we've completed the inspection, we'll propose the solution that makes the most sense for your home. Then, you can rely on our roofing contractors to ensure the highest level of workmanship as we handle the entire roof repair with precision and care. From matching your existing roofing materials to using only high-quality materials, TAR Roofing is the roof repair company you can rely on to restore your roof from start to finish.
Get Started with TAR Roofing
Contact TAR Roofing today to learn more about our roof repair services. We proudly serve homeowners throughout the River Forest, IL, area.