The Residential Roofing Contractor of Choice in Oak Park, IL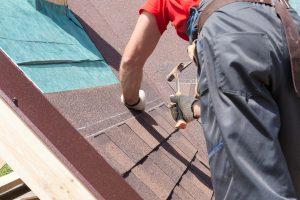 TAR Roofing is pleased to be the residential roofing contractor you can rely on in Oak Park, Illinois. Whether you have concerns about the age and condition of your roof or you're ready to get started on a roof replacement project at your home, you can rely on our team to provide you with the products and services you need.
Our Roofing Services
At TAR Roofing, we offer a variety of roofing services to suit your needs. You can turn to us for:
Asphalt shingle roofing – For traditional sloped roofs, we can provide asphalt shingle roof repair and replacement services depending on your needs.
Flat roofing – We can also provide the specialized materials and applications needed to repair or replace flat and low-sloped roofing systems.
Rooftop decks – If your home has a rooftop deck, we can safely remove it for your roofing needs. We can also provide any deck repairs you may need at the same time.
Soffit and fascia repairs – To ensure your entire roofline is looking and performing at its best, we also offer soffit and fascia repair as part of our comprehensive roofing services.
No matter which service or products are right for you, our residential roofing contractors are here to see your project through to completion. We use top-notch materials and ensure the highest level of workmanship to provide you with the results you're looking for.
Get Started with TAR Roofing
If you've been searching for residential roofing contractors near you in the Oak Park, IL, area, TAR Roofing is the company you've been looking for. Contact us today to learn more about the products and services we can provide for your home.