Offering Roof Replacement Services in Evanston, IL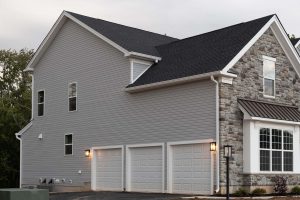 For roof replacement services in the Evanston, Illinois, area, there's no better company to turn to than TAR Roofing. We proudly offer comprehensive roofing services for residents throughout the region, and we'd be happy to provide you with a brand-new roof that's just right for your home as well.
Our Roof Replacement Services
At TAR Roofing, we offer roof replacement for a variety of roofing systems. You can turn to us for:
Asphalt Shingle Roofing
This durable, attractive, and cost-effective roofing is a top choice for a reason. At TAR Roofing, we proudly offer asphalt shingle roofing from GAF®, a trusted brand known for their high-performing roofing shingles. You can expect a gorgeous aesthetic and reliable protection against the weather with a new GAF shingle roof on your home.
Flat Roofing
Flat roofing requires specialized systems designed specifically for this purpose. Our modified bitumen roofing is ideal for flat and low-sloped roofs and comes from top manufacturers GAF and CertainTeed as well.
Additionally, if you have a rooftop deck on your home, we can handle moving the deck to install the new roof and then installing it back in place once we're finished. We can even provide roof deck repair services as needed while we're at it!
If you're in need of roof replacement services for your home in the Evanston, IL, area, contact TAR Roofing today. We would be happy to get you started with a complimentary consultation.