Benefits of an Asphalt Shingle Roof for Your Evanston, IL, Home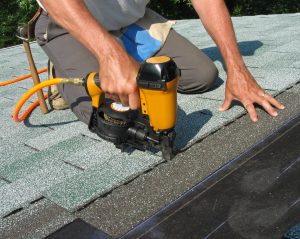 TAR Roofing is the roofing company you can rely on for a new asphalt shingle roof. Serving residents of Evanston, Illinois, and the surrounding region, we proudly offer top-of-the-line asphalt shingles and professional installation services. When you choose us as your shingle roof contractor, you can be confident that you'll receive a durable, attractive, and reliable roofing system for your Evanston, IL, home.
Why Choose Us?
At TAR Roofing, we proudly offer top-of-the-line asphalt shingles from GAF, a trusted brand known for its high-performing asphalt shingle products. In fact, GAF is the manufacturer behind North America's No. 1 top-selling shingle, a testament to their ability to meet and exceed homeowner expectations. GAF asphalt shingles are available in a wide range of colors, shapes, and sizes, ensuring you'll be able to find a design that perfectly suits your aesthetic preferences and enhances your home's curb appeal.
Once you're happy with your selection, you can rely on our shingle roof contractors to handle the installation with precision and care. We'll work diligently throughout your asphalt shingle roof replacement project as we remove your old roofing system and install your new GAF asphalt shingle roof in place.
Learn More About Our Roofing Services
If you're ready to get started on an asphalt shingle roof replacement project at your Evanston, IL, home, contact TAR Roofing today. During a complimentary consultation, we would be happy to tell you more about our asphalt shingle roof systems.