Unmatched Asphalt Roof Replacement Services in Evanston, IL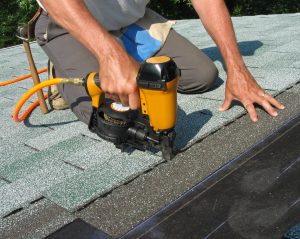 Asphalt shingle roofing is a durable and attractive option that is perfect for complementing your home. At TAR Roofing, we are the most trusted asphalt roof replacement contractor serving Evanston, Illinois. We pride ourselves on our cost-effective, reliable, and high-quality services.
High-Quality Asphalt Roof Installations from Professionals
TAR Roofing is pleased to offer top-of-the-line asphalt shingle roofing systems from the trusted manufacturer GAF. GAF asphalt shingles feature:
Dura Grip Adhesive
This offers enhanced durability and toughness so that your new roofing system will stand the test of time.
StainGuard Plus™
This algae protection resists blue-green algae that can cause unsightly streaking on your roof.
Attractive Style
Designed with a wood-shake look, these classic asphalt shingles will beautify and enhance your home's curb appeal.
A Strong Wind Rating
With an impressive wind rating, asphalt shingle roofing can effectively protect your home even in 130 mph winds.
A Class A Fire Rating
Our asphalt shingle roofs feature the highest rating for protection against flame spread in the event of a fire.
Are you considering an asphalt roof replacement or repair? TAR Roofing is the shingle roof replacement contractor you can trust for high-quality workmanship. Our experienced asphalt roof installation professionals have the experience and expertise to deliver exactly what your home needs. We're dedicated to providing our customers with the best possible service.
Contact Us Today to Get Started
Contact TAR Roofing today to learn more about the benefits of choosing an asphalt roof replacement for your home in Evanston, IL. We even offer no-cost consultations.